Why Arid View Landscaping is best for Planters in Dubai?
Arid View Landscaping is a best Landscape and Gardening Company especially in Planters Service. It also provides indoor plant maintenance services. Our landscape design service tailors for all residential and commercial areas across the Emirates.
View a complete list of our Landscape services
Arid View Landscaping is providing a full range of landscape architectural services with distinction on the construction of high quality, economic and environmental aspect of work to achieve sustainable design. So, it provides the Best Planter Landscape Services in Dubai to its customers. We are also indoor plants suppliers Dubai.
Planters Service Delivery Methodology:
A planter is a pot that contains mud in which you can grow a plant. When we talk about it, usually people think of the garden and its sides, thinking that it is the only place where they may use it. While it certainly is seen around the garden, the fact that you can put a plant directly in the mud may make you think why would you even need it.
Check out some images of the completed projects.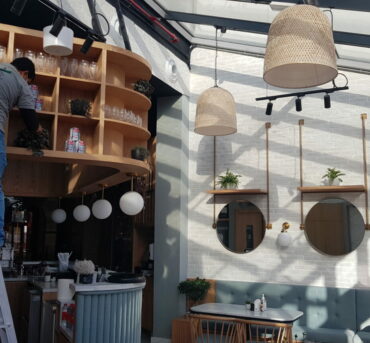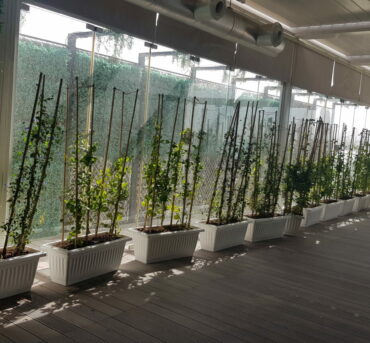 Gazebo Designing Services? BY Aamir Javed
When you take our Planters for your garden or outdoor spaces, it give awesome look into completely new look.
Seed has the greatest chance of growing in a well-maintained planter. Maintaining planters is essential for farmers using no-till and reduced-tillage methods.
How to look Awesome with Planters
Well, there are a number of places and ways in which you can use a planter. Start by the yard sides where you have grass all around and you don't want to have plants in it. You can always acquire the planters and put plants in them to be placed around all the corners of your yard to make it look even more beautiful. Also, the driveways and walkways tend to be accompanied by the plants which can be placed in these pots. Moreover, you can even put plants indoor and on the roof of your home with the help of the planters.
Also, Check out our Best Swimming Pool Services.
The Planter Landscape Service of Arid View Landscaping can help you in getting the planters of all sizes and shapes. But along with it, you have the plants and this is actually where you should spend most of your thoughts. Think about the types of plants you want and how you are about to grow them. While a planter can accommodate almost any type of plant you need, it is more about where you want to put it and whether it will look appropriate or not.
Best Planters providers in Dubai
One thing that you should know about the planters is that it is not only a landscaping element that you can have in your home. It has a lot of association with the appearance of your outdoors and can serve as a great tool to enhance the outlook and decorate your home.