ARTIFICIAL GRASS DUBAI THE EASIGRASS EXPERIENCE
Artificial grass Dubai is the best alternative for a beautiful, natural, and attractive green environment for your outdoor area. Now that you've come a long way by this point, you're interested in installing artificial grass in the UAE. We understand just how tough the choice is to move to fake grass and want you to choose wisely. We want to ensure that you get everything right on your first try.
Arid View Landscaping offers the best Artificial Turf products, including residential and commercial applications accessories. We have no doubts concerning the quality and longevity of Fake Grass Dubai products.
From the Lawn, Balcony, or Patio, we will set up AstroTurf, which is affordable and easy to operate with our convenient setup service. Our certified team can easily install Affordable Artificial Grass Dubai in almost any location to provide you with an immaculate, flourishing, and beautiful area.
Landscaping Options & Ideas
If you are considering landscaping your home check out these resources: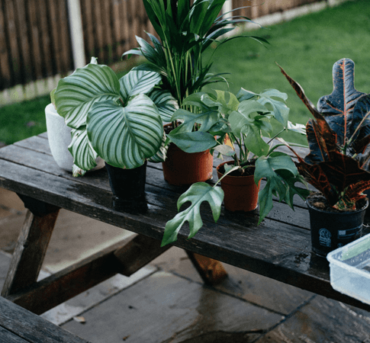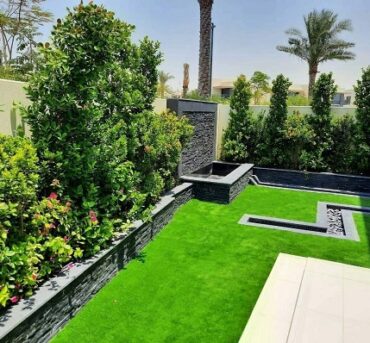 BY Mr Aamir Javed
"Arid View Landscaping providing best Natural and Artificial Grass Provider and Supplier in Dubai, United Arab Emirates"
4 Reason You Should Choose Us
we have a wide selection of grasses that suit any garden. Whether you're looking for a low-maintenance option or something that will add some colour, we have you covered.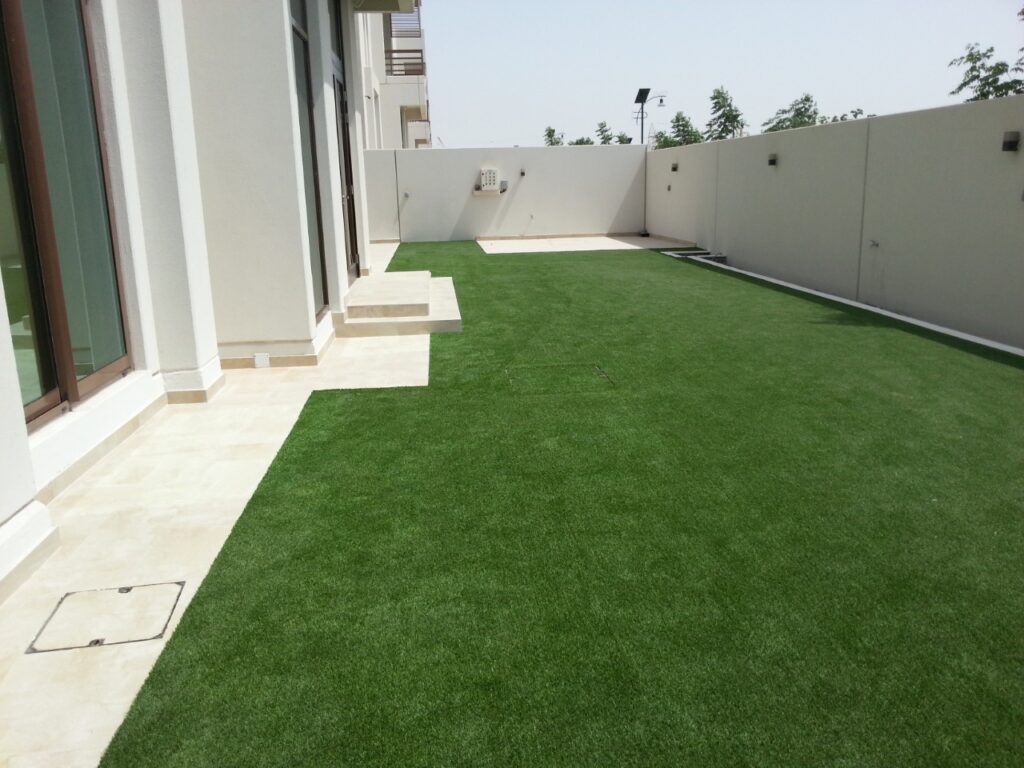 Our Artificial Grass Dubai Is The Best Choice For Your Garden
Arid View offers a variety of artificial grass options to suit any budget and landscape, and our team of experts can help you choose the right one for your home.
Our artificial grass is made from the highest quality materials and is designed to withstand harsh weather conditions in Dubai. It's also non-toxic and safe for children and pets, making it the perfect choice for families.
No need for Bermuda or Paspalum grass anymore; we've got the latest turf grass technology right here. This low-maintenance, realistic-looking grass is perfect for any lawn and is easy to install. So say goodbye to hours spent mowing the lawn and hello to a beautiful green space that you can enjoy all year round.
So if you're looking for an attractive, low-maintenance artificial grass option for your garden in Dubai, contact us today, and we'll be happy to help you find the perfect one for your home.
They have the knowledge and experience to create a beautiful garden.
They can save time and money by doing the job right first.
They will take care of your garden so you can enjoy it for years.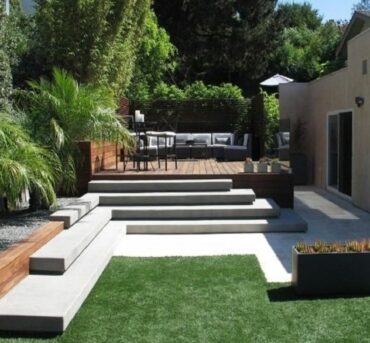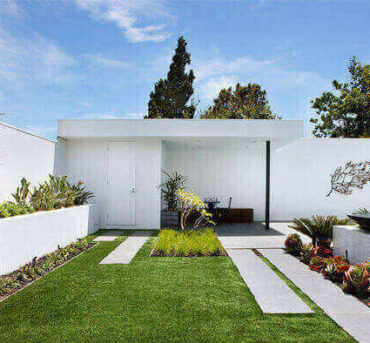 Lawn Artificial Grass
Artificial grass is made of synthetic fibres that simulate the look of grass. Irrespective of eliminating the demand for watering your garden, artificial turf eliminates the need for ground maintenance. In this way, instead of investing your whole weekend performing, preparing, and watering your yard, you can spend this time relaxing in your yard with your loved ones. Artificial grass from Aridlandscape.ae in Dubai is a fantastic option if you're searching for Artificial grass with many beneficial features. Among the popular treatments for torment, artificial grass carpet UAE has been known to calm users because it soothes the constant craving for a regular nature garden.
Terrace Artificial Grass
Are you looking for a way to improve your home's curb appeal? Consider installing artificial grass on your terrace. Our artificial turf for your terrace will transform your entire residence's visual appeal. This artificial grass is easy to install in small spaces. This makes an excellent surface for small areas and allows you to create a beautiful outdoor setting. Our artificial grass is made from high-quality materials built to last, so you can enjoy your new lawn for years to come.
Gardening artificial turf on your property can be an excellent method to reduce anxiety after a hard day at work. Terrace artificial grass is a great way to add some greenery to your home without worrying about watering or mowing. We offer a free consultation so you can learn more about artificial grass and how it can benefit your home or business.
Balcony Artificial Grass
Our prime-quality artificial grass is a great choice for your new balcony base. You can easily improve the commonness of the look of your balcony with artificial grass carpet. Here are some reasons you should consider adding artificial grass to your balcony:
Artificial grass is low maintenance. You won't have to worry about watering or mowing the lawn.
Artificial grass is durable. It can withstand heavy foot traffic and harsh weather conditions.
Artificial grass is safe for pets and children. No harmful chemicals or toxins can harm your family or your pets.
Artificial grass is eco-friendly. It doesn't require pesticides or herbicides, which can pollute the environment.
With our attractive grass, your balcony will become your most cosy place to catch up after a tiring and strenuous day. The pleasant smooth texture of the artificial grass products we sell will give you a refreshing and clean landscape. Buy the fake grass Dubai for balconies to take a relaxing seat after a busy workday.
Artificial Grass Supply & Installation
Our company is among the finest Artificial Turf installation companies in Dubai Because we provide the best installation & supply services.
We know that choosing the right artificial grass product can be confusing. That's why our friendly staff is always available to answer your questions and help you choose the best product for your situation. We want you to be happy with your purchase, so we'll ensure you get what you need.
Don't worry about the installation – we'll take care of everything! Our experienced installers will ensure your artificial grass is installed properly, so you can enjoy it for years to come. Please schedule an appointment with us today to receive superior service on artificial grass in Dubai.
Frequently Asked Questions ?
What Are The Disadvantages of Artificial Grass?
While artificial grass may have some benefits, You should consider several potential disadvantages. One of the biggest disadvantages of artificial grass is the initial cost. Although it may save money in the long run, the initial investment can be quite high. Additionally, artificial grass requires more maintenance than natural grass. It must be regularly rinsed and cleaned to prevent the build-up of dirt and debris. Another downside to artificial grass is that it can sometimes look fake and unnatural. This can be a turnoff for many people, especially if they are used to a lush, green lawn. Finally, artificial turf can get extremely hot in direct sunlight, making it uncomfortable to walk barefoot or sit on for extended periods. Stone: This is a good option if you're looking for something that will allow water to drain well. It will also be cool to the touch, making it a good choice for hot days. Gravel: Gravel is another option to allow water to drain well. It will also be cool to the touch and less likely to hold heat than other options. Crushed rock: This is a good option if you're looking for something that's going to be durable and long-lasting.
What To Put Under Artificial Grass?
When it comes to putting down artificial grass, there are a few different options you can choose from. You'll want to pick something that will allow the water to drain properly and won't hold too much heat. Here are a few of the most popular choices: Stone: This is a good option if you're looking for something that will allow water to drain well. It will also be cool to the touch, making it a good choice for hot days. Gravel: Gravel is another option to allow water to drain well. It will also be cool to the touch and less likely to hold heat than other options. Crushed rock: This is a good option if you're looking for something that's going to be durable and long-lasting.
How Much Do Artificial Grass Cost?
Artificial grass might be the answer if you're looking to add some greenery to your home or office without the hassle of maintenance. But what is the carpet price in Dubai? Artificial Grass Price depends on the quality and quantity you purchase. Generally, you can expect to pay anywhere from 60 AED to 120 AED per square meter. The good news is that artificial grass is a one-time investment that will last for years. With proper care, your fake lawn will stay green and fresh-looking season after season.
Arid View Landscaping is the leading provider of high-quality artificial grass in Dubai and the UAE. We have a wide range of products to suit all budgets and requirements, and our team of experts are on hand to advise and install your new artificial grass. Contact us today for a free quotation.