Why Arid View Landscaping is best for Seating Area in Dubai?
Arid View Landscaping is a reputed Landscape and Gardening Company in Dubai. It offers a complete package of landscape design. Our service tailors for all residential and commercial areas across the Emirates.
View a complete list of our Landscape services
Arid View Landscaping is providing a full range of landscape architectural services with distinction on the construction of high quality, economic and environmental aspect of work to achieve sustainable design. So, it provides the Best Seating Area Landscape Services in Dubai to its customers.
Seating Area Service Delivery Methodology:
The seating area is one of the most useful additions to the landscape of your house. Welcoming your guests at your doorsteps and taking them to a seating space in your garden or outdoors certainly creates an impression. And even if it is just for you and your family, having a cup of coffee or tea as you relax in your seating area with your loved ones and doing chit chat certainly takes away the day's stress off your mind.
When we talk about the modern day seating, there are countless options for you to consider. You can simply add a few chairs and tables to your garden or outdoor and create a seating space. However, it is about the flooring and the essence of the space that comes from adding different elements to it.
Also, Check out our Best Swimming Pool Services.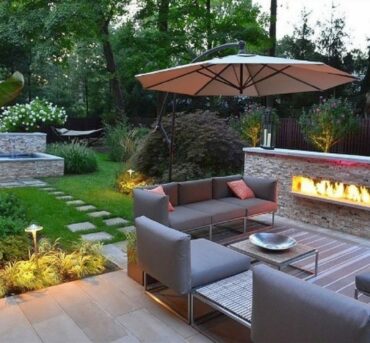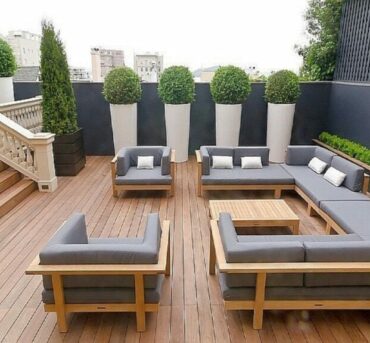 Gazebo Designing Services? BY Aamir Javed
When you take our Seating Area for your garden or outdoor spaces, it give awesome look into completely new look.
Why you need to get Seating Area?
Any garden should have seating areas. There are no strict guidelines for seating in a garden because gardens reflect the gardener's vision and are constantly changing according to the weather.
How to make Seating Area Awesome
You can go with the tiles or stone for the flooring while gravel also makes a great choice for the seating area. Moreover, if you don't want these, the decks and patios are always your friends, creating a space for you to sit with your friends and family. Moreover, you can add up plants to the surrounding, especially to soften the edges, and make it look even more pleasing.
We also provide Best Gazebo Services in Dubai
Also, the pergolas and gazebos also come under the seating area where former is a preferred option alongside swimming pools while the latter is more of standalone structure inside the garden. Moreover, you can simply opt for some benches and tables along with fencing to make a secluded space for your seating.
Arid View Landscaping Services in Dubai
Landscape Service in AE provides you a chance to acquire the seating area that you love the most. We have all the options available for you that you can choose as per your own liking. All you have to do is pick the one that is most useful for you and complements the surroundings of your house and we will build it for you.